Our mission is to advance online assessment to empower today's learners and tomorrow's leaders. So, we make it our priority to provide reliable and accessible online assessment tools — and make them freely available to everyone through openness and collaboration. TAO Core makes this possible.
TAO Core is our open source assessment platform, built on open standards to provide enhanced flexibility, ownership and end-to-end control over your testing programs. Now, we've made it easier than ever to install and run TAO Core without any heavy technical lifting, via a simple container on your computer. You won't need to tap into the expertise of an IT team — we've eliminated the technical complexities to provide more equitable access to all users. With just a few clicks, you can start authoring and delivering tests, right from your browser.
Fill out the form to access your instructions for the non-technical TAO Core install.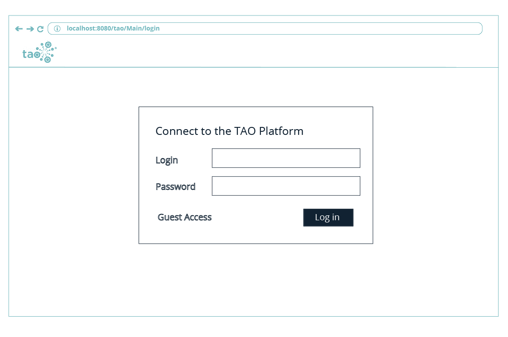 Hit the Ground Running with TAO Core
For teachers in the classroom, item authors, psyshometricians and more, this new download method for TAO Core extends the opportunity to explore end-to-end online assessment in a highly reliable, cost effective manner.
Download TAO Core and easily start creating and delivering assessments in record time. This installation method takes only minutes before you're up and running.





Take control of your classroom assessment goals, from test authoring to reporting, without having to rely on a technical team to implement timely and costly integrations.





Become a part of the sharing economy in assessment and gain access to TAO's open source community of resources and users.